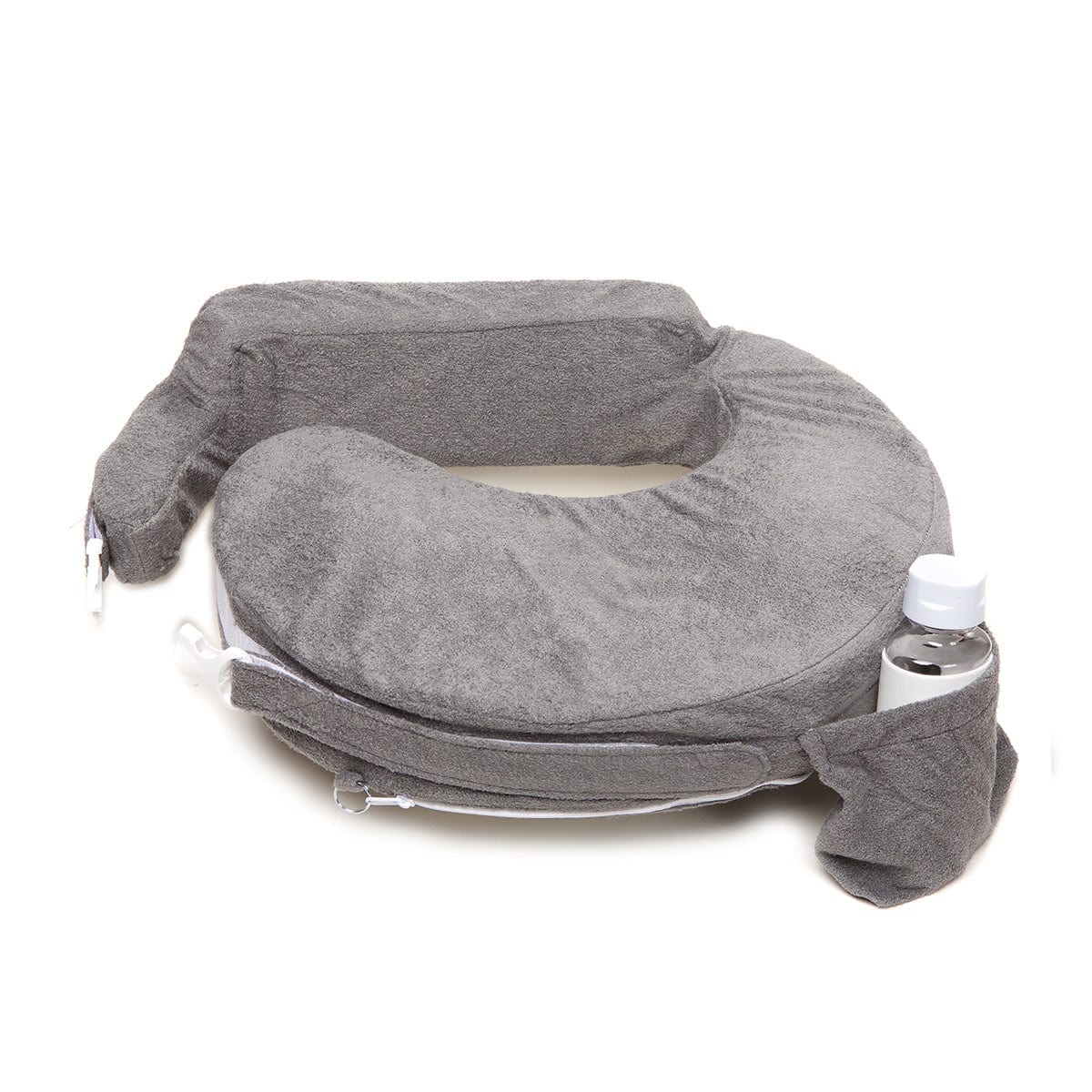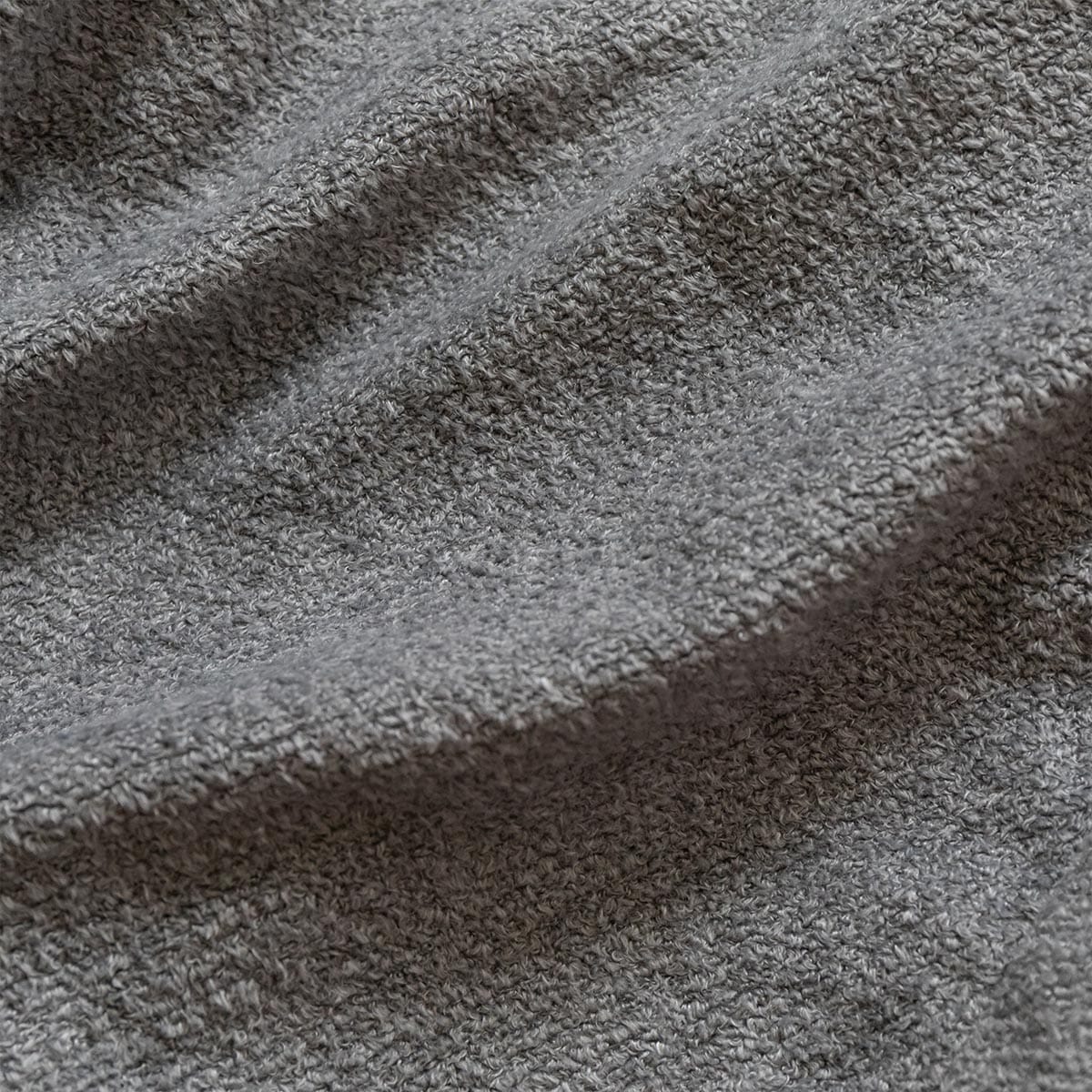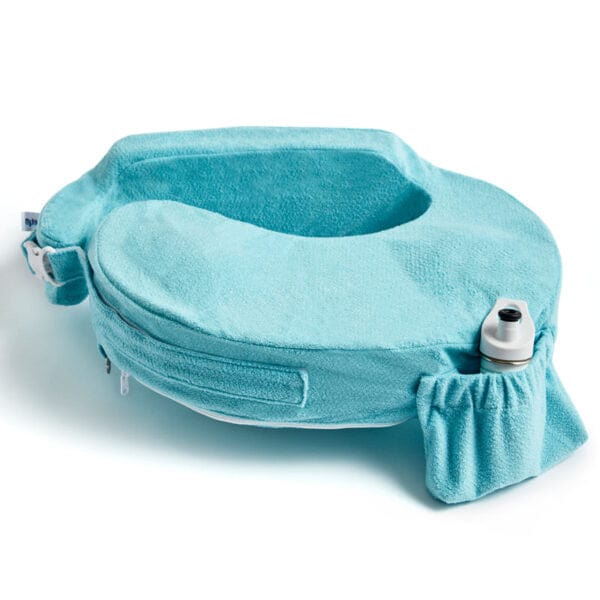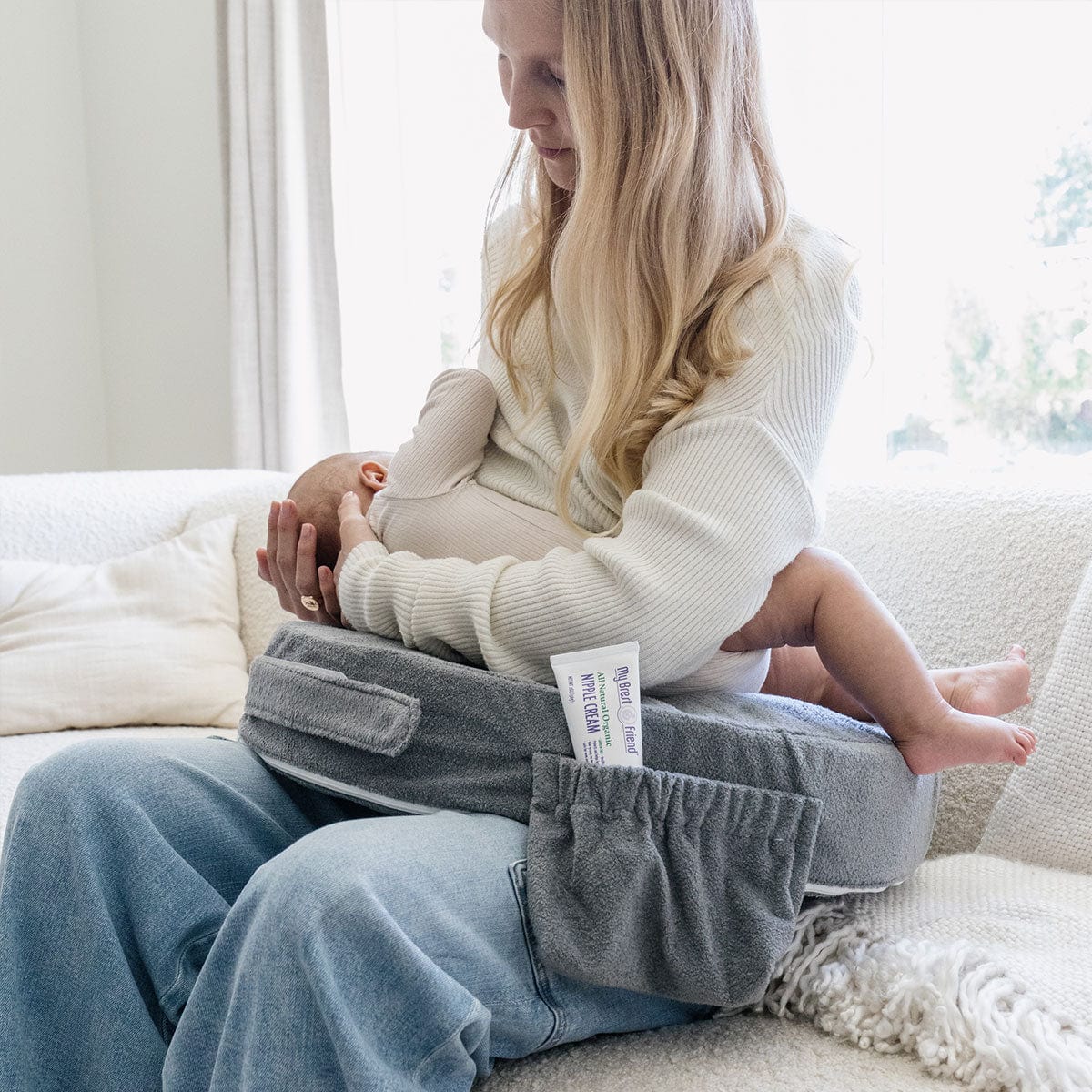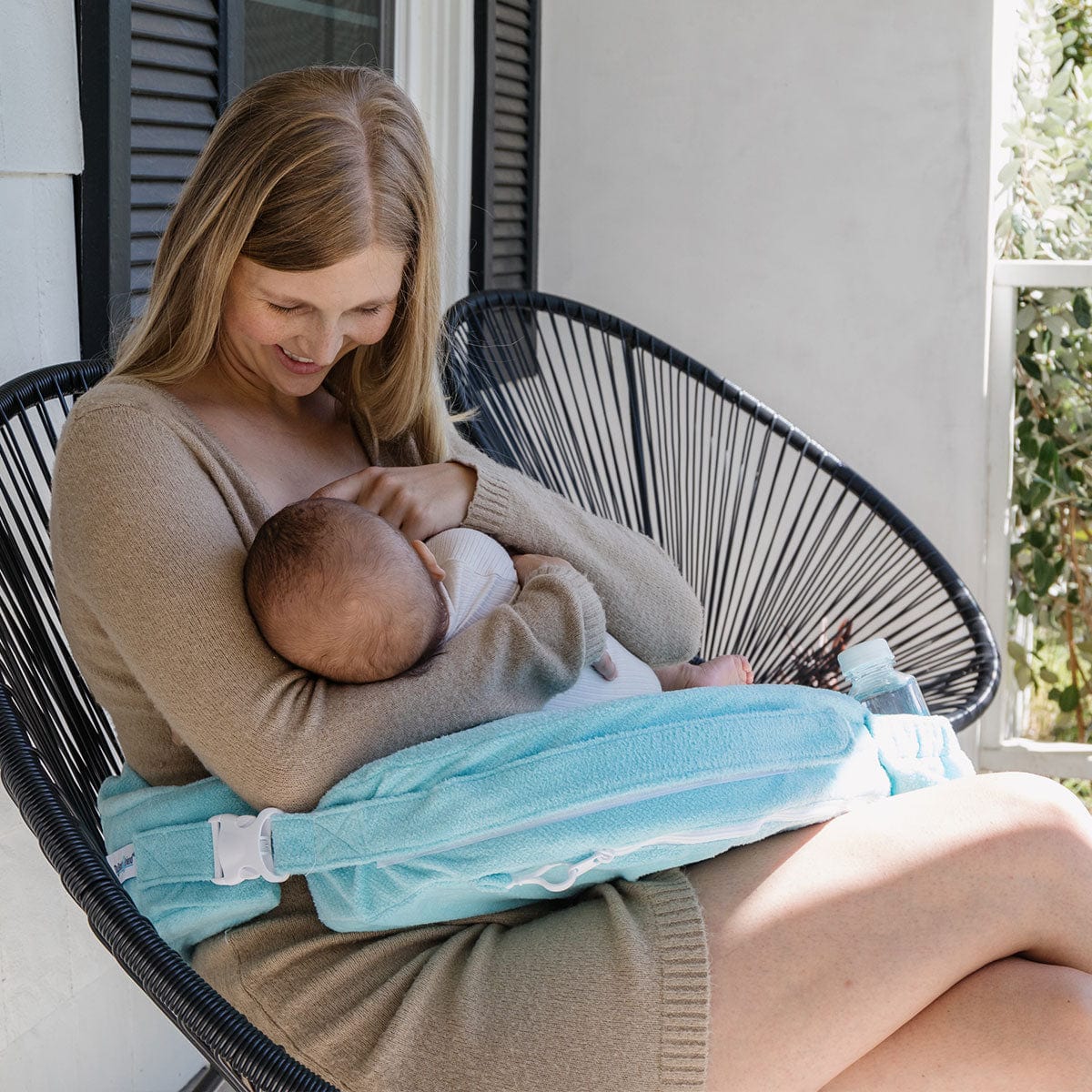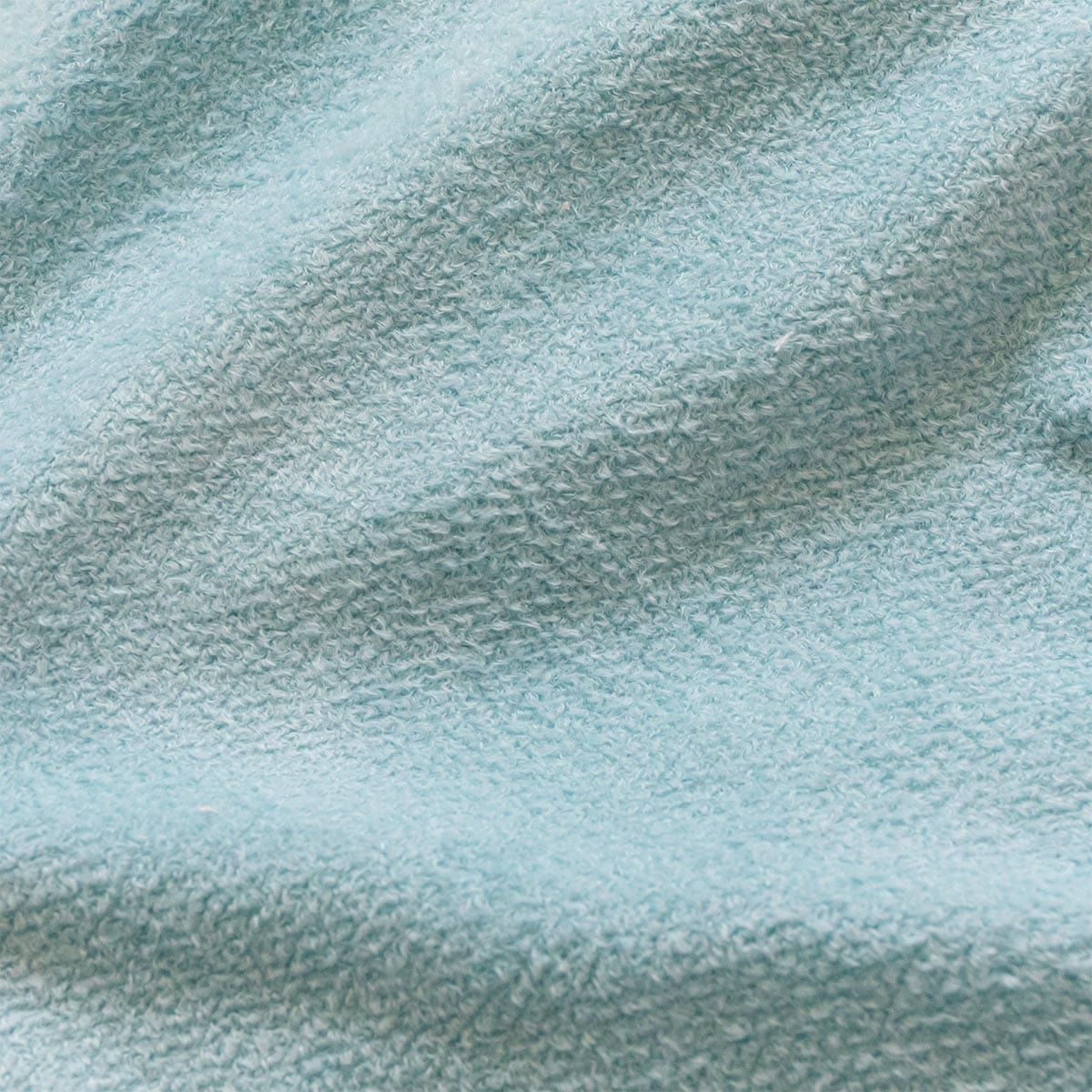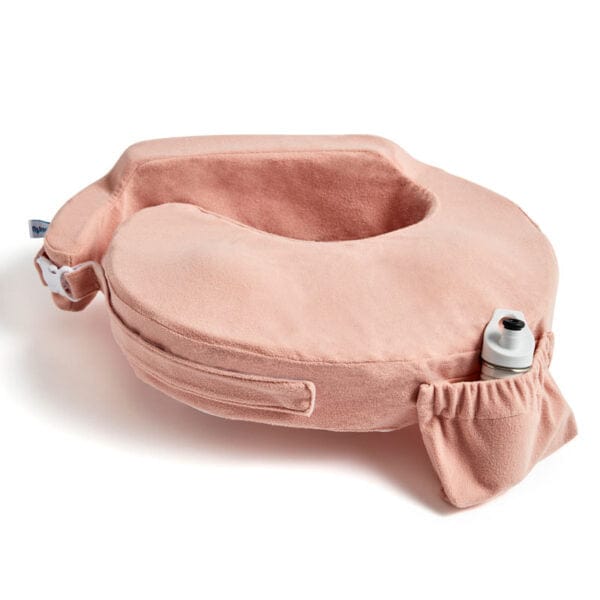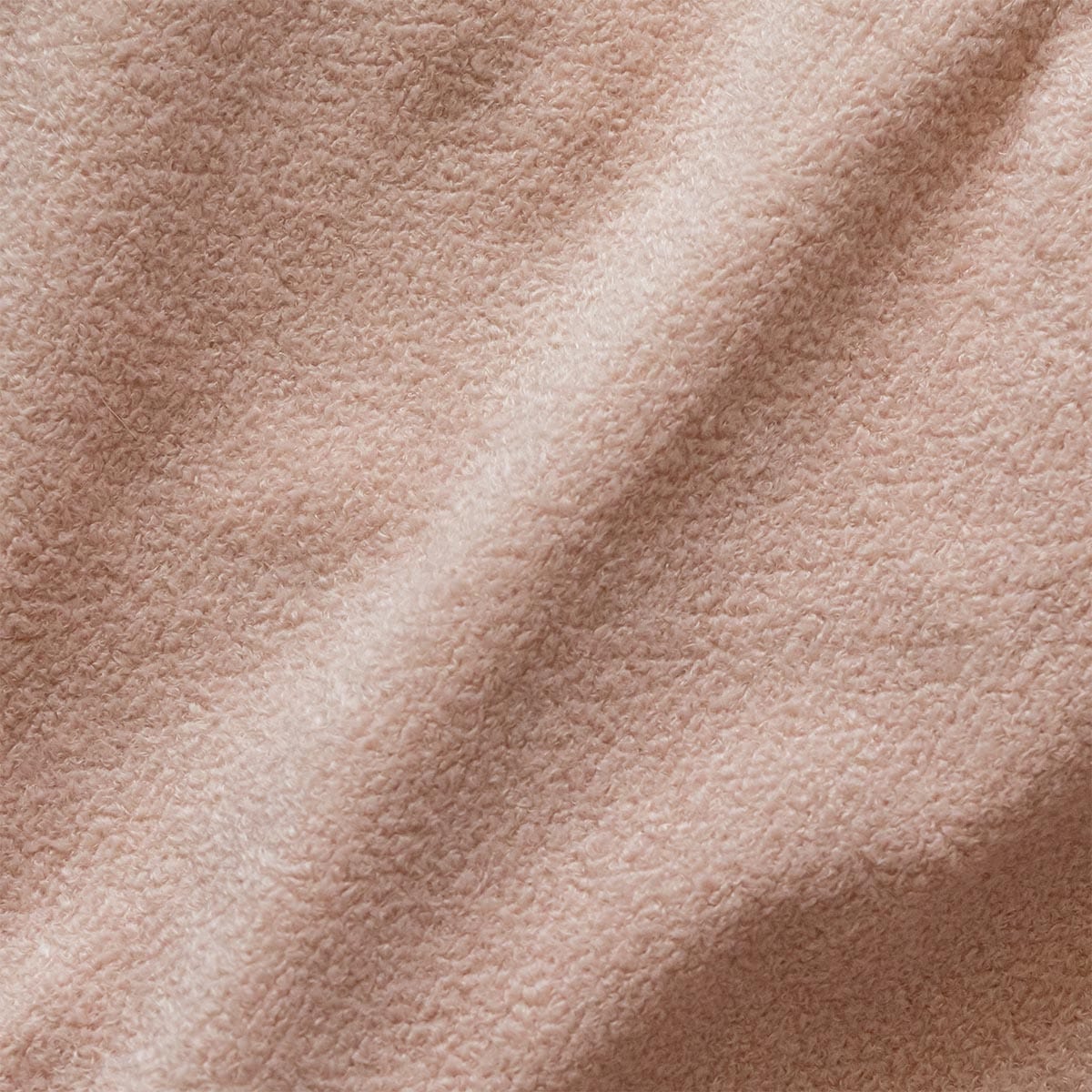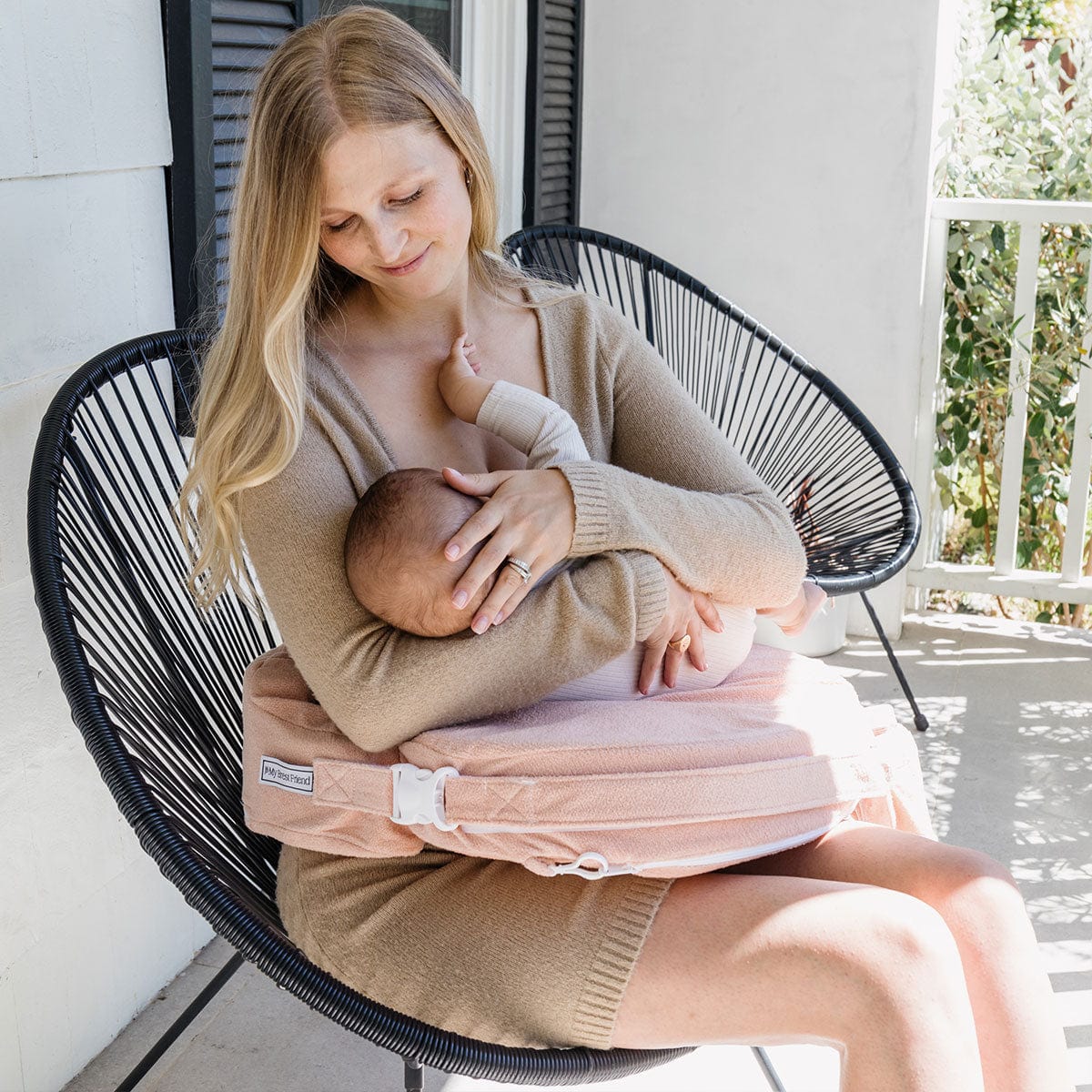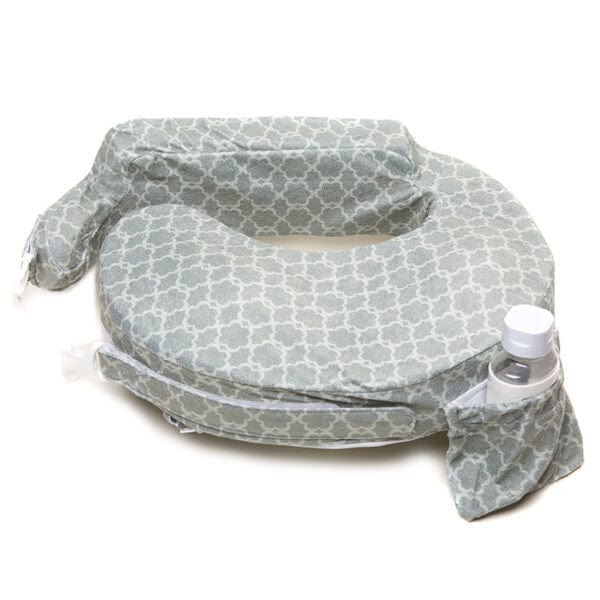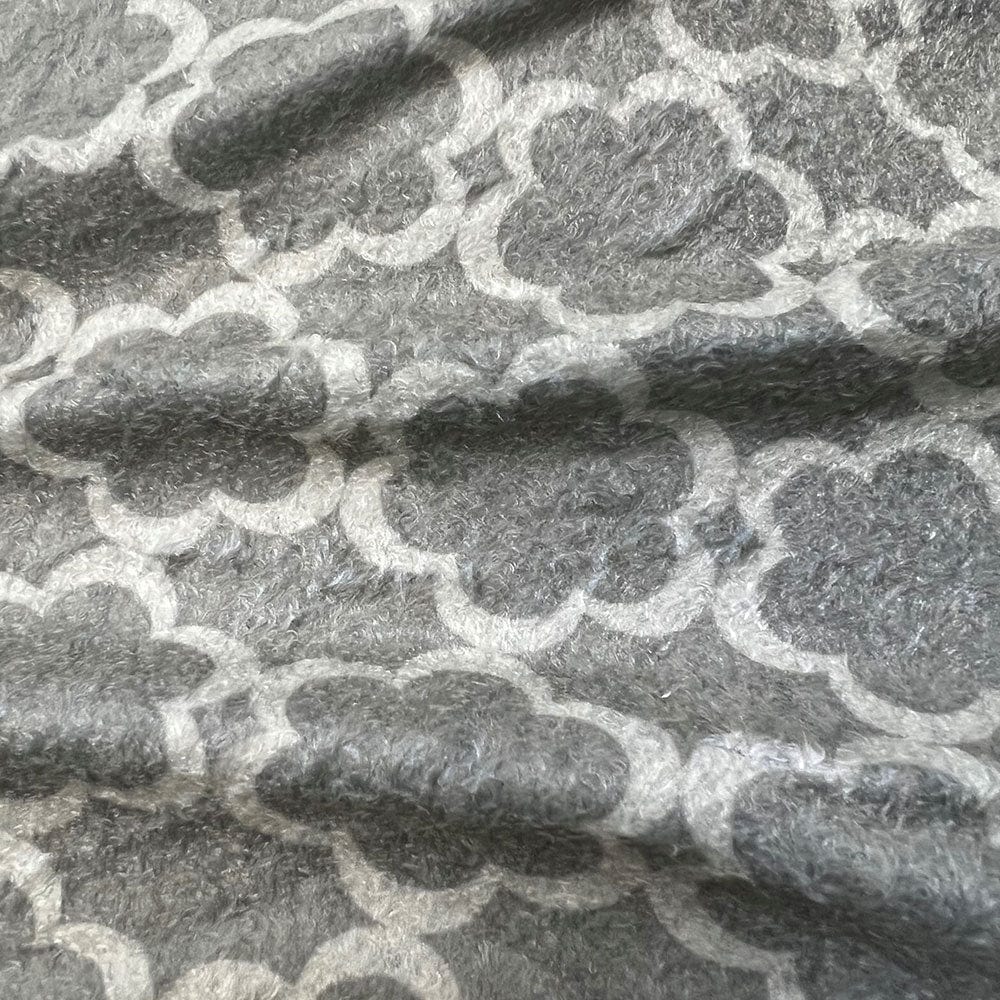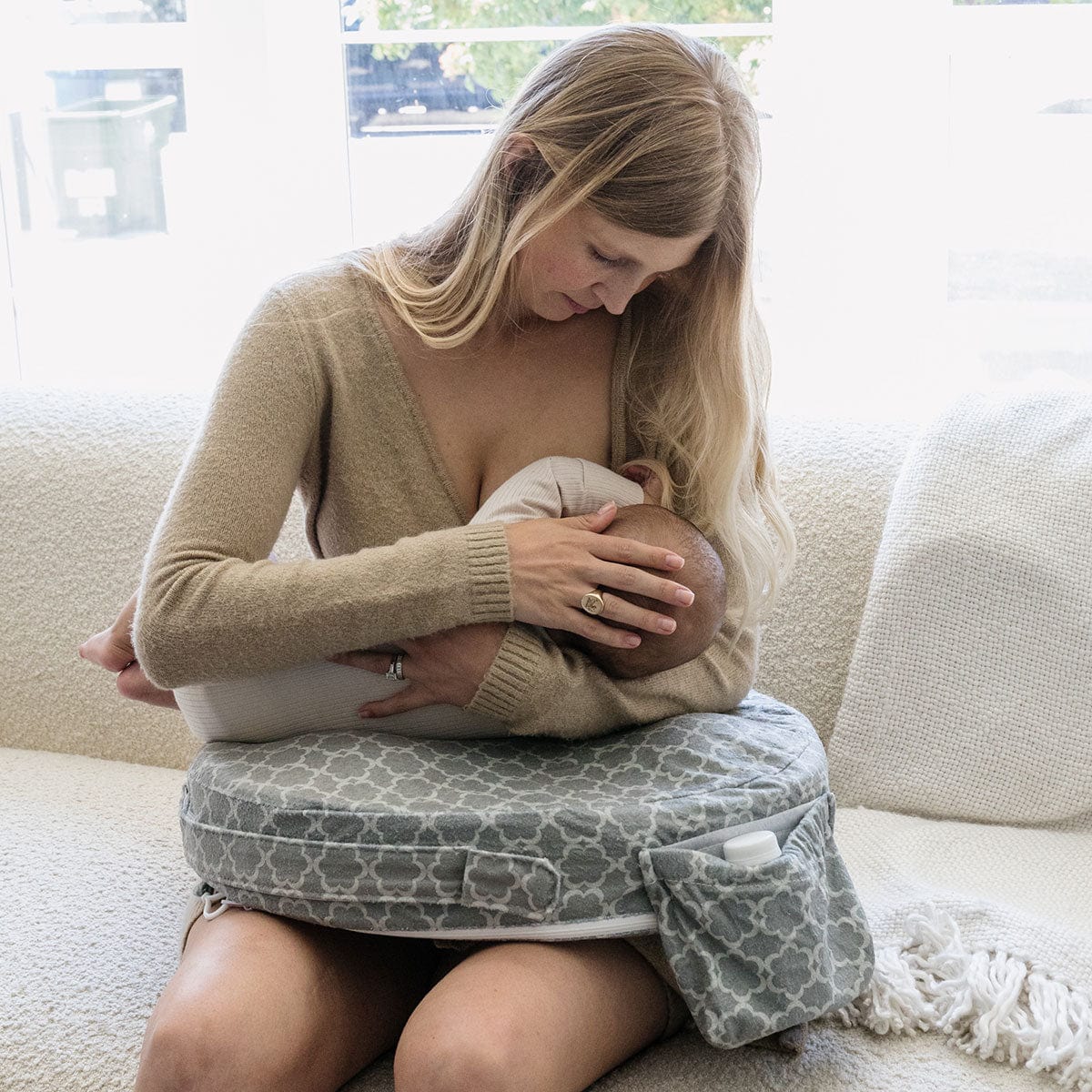 Deluxe Nursing Pillow
Upgrade to a bundle. Enjoy the best of MBF and save! 
Developed in a laboratory of new moms, babies, and breastfeeding experts, the My Brest Friend Deluxe Nursing Pillow's sole purpose is to answer all the needs of nursing moms and babies. From the wraparound design, firm cushion, and adjustable design to the back rest—the nursing pillow is loaded with features that moms will love. With over 50 prototypes and a global patent, the My Brest Friend Nursing Pillow is beloved by millions of moms and babies for 25 years in more than 45 countries around the world.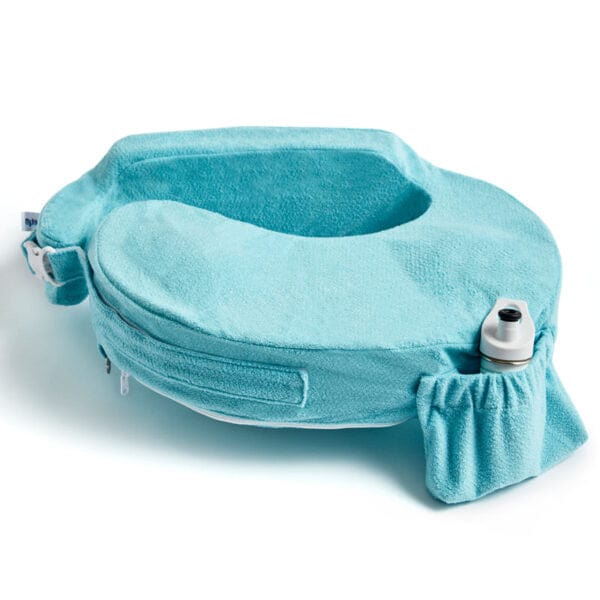 UPGRADE TO A BUNDLE AND SAVE!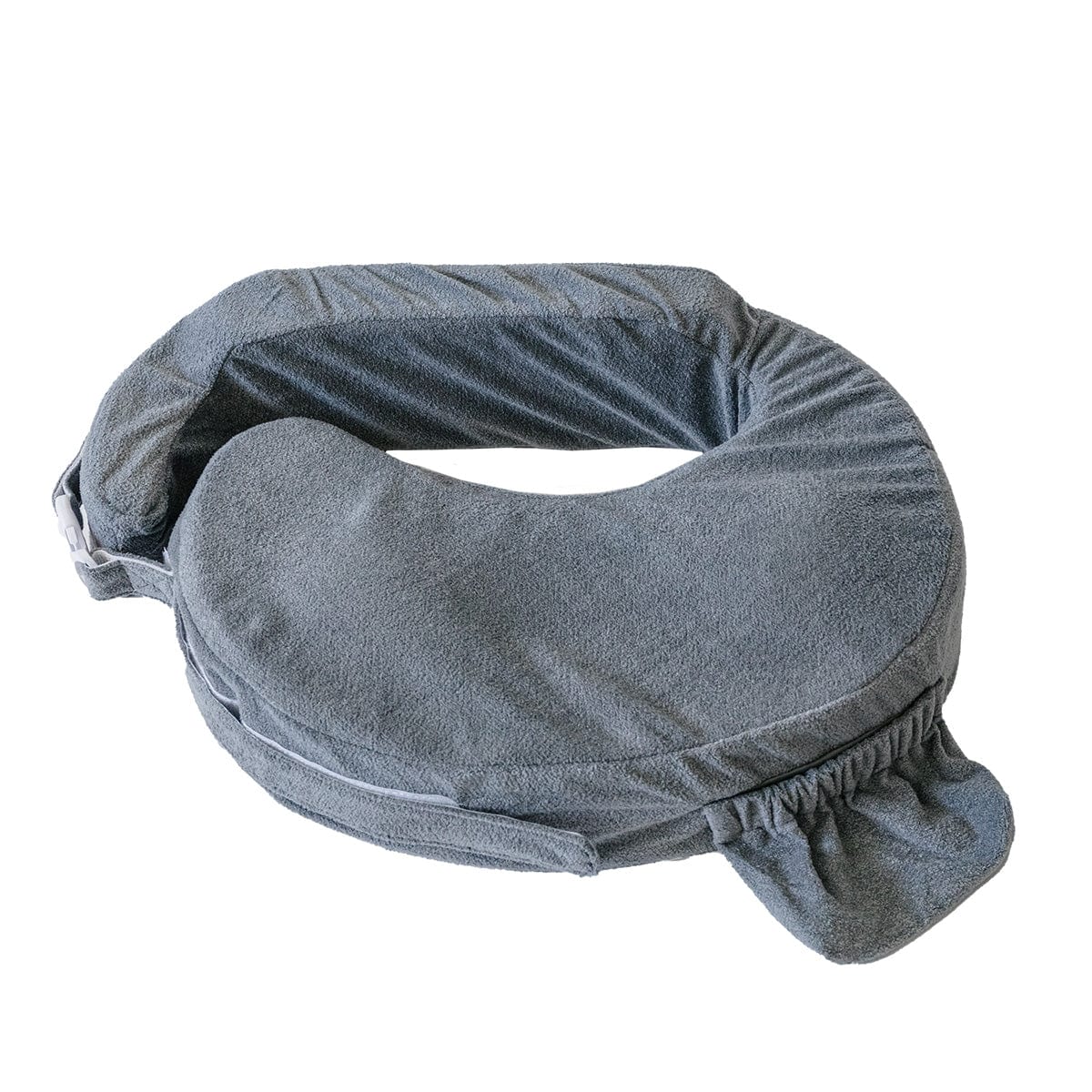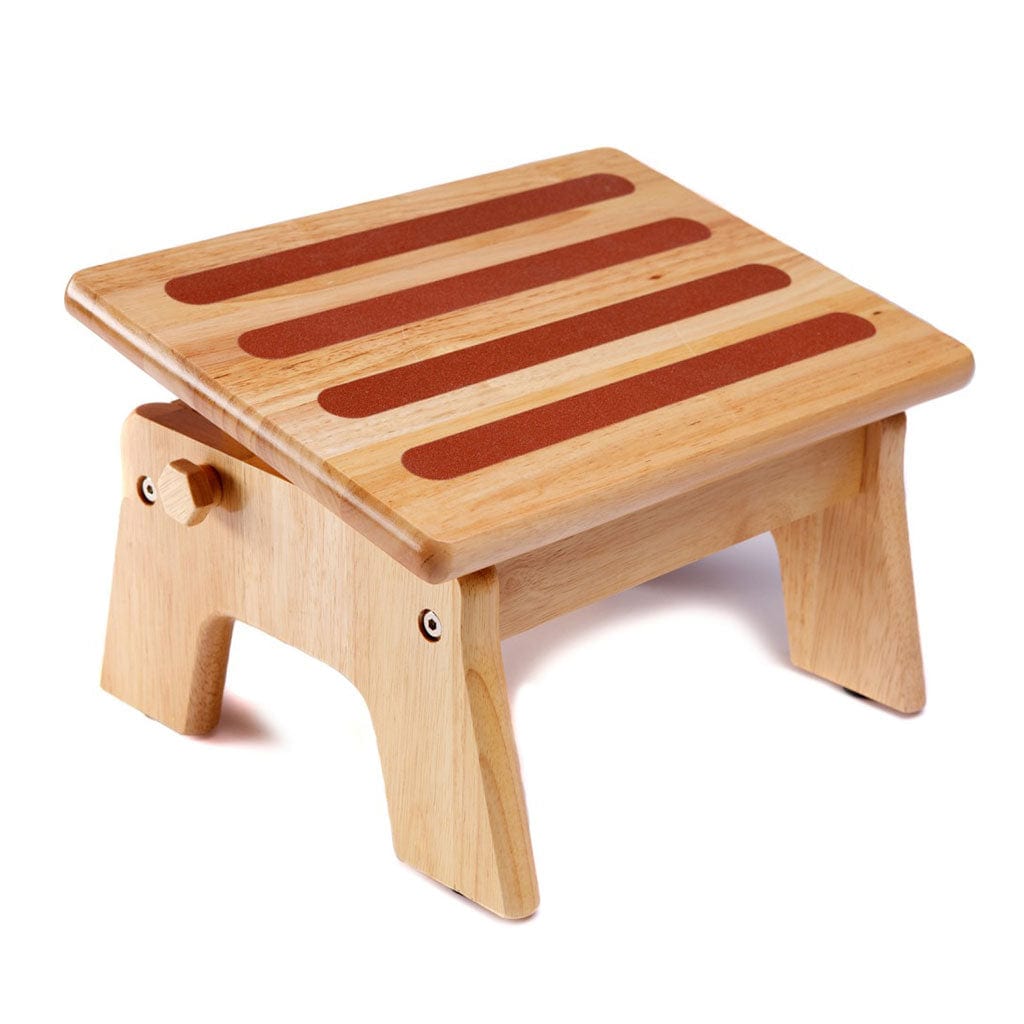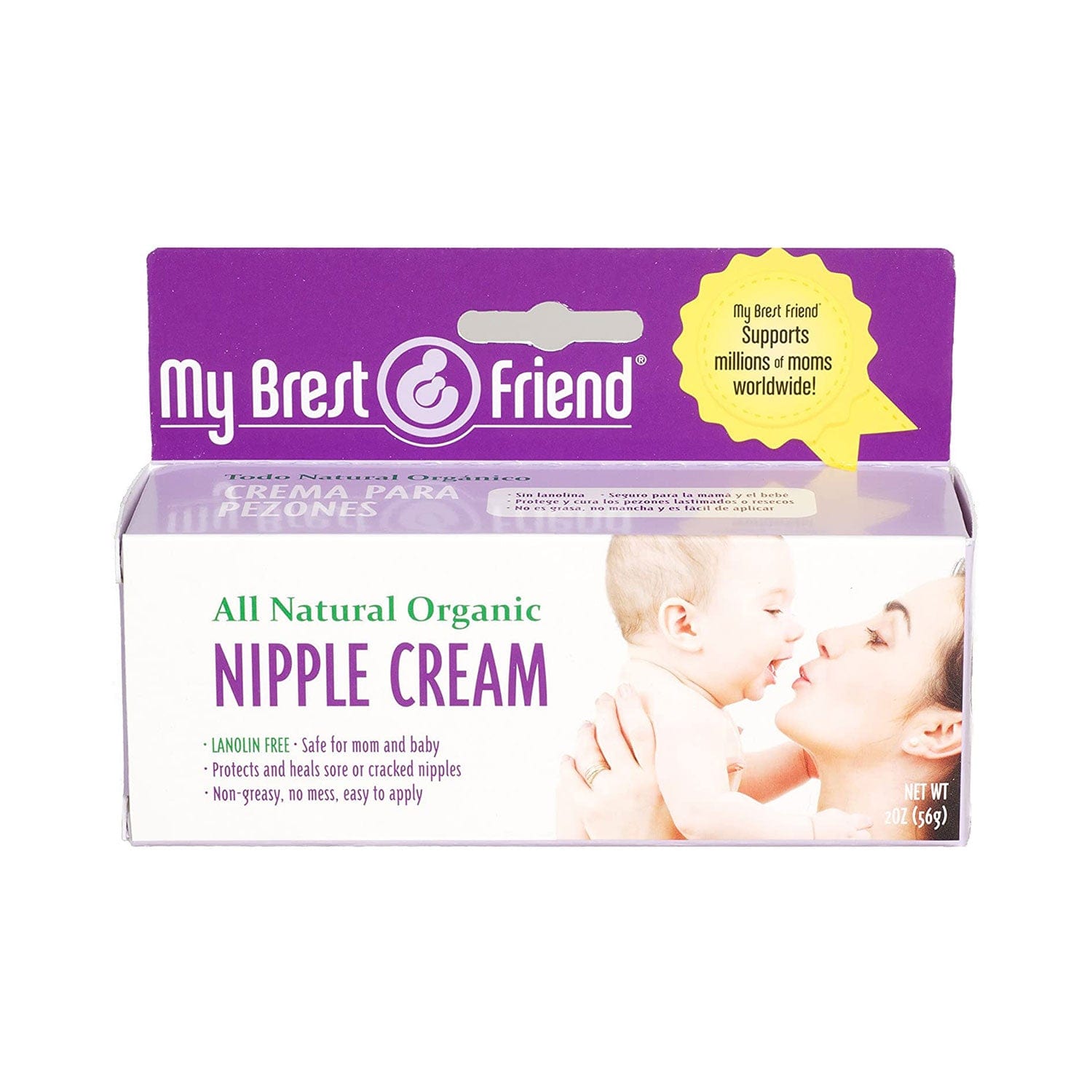 Deluxe Bundle
This bundle includes:

My Brest Friend Deluxe Nursing Pillow in Evening Gray 

color

My Brest Friend Adjustable Nursing Stool
My Brest Friend All-Natural Nipple Cream
FEATURES
The Deluxe Nursing Pillow features enhanced support, double-straps for convenience, and an extra soft slipcover.
✓
PLUSH EXTRA SOFT 100% BABY-SOFT FABRIC
✓
ADJUSTABLE, SILENT-RELEASE STRAP TO ALLOW BABY TO SLEEP
✓
BACK REST TO HELP MAINTAIN POSTURE AND PREVENT SORE BACK OR NECK
✓
PREFERRED BY THE PROS: MY BREST FRIEND IS PROUD TO BE THE TOP CHOICE FOR LACTATION CONSULTANTS AND HOSPITALS
✓
DOUBLE-FEATURED STRAP WITH VELCRO FOR EASY ONE HAND ON AND OFF
✓
SECURE WRAPAROUND DESIGN TO HELP MAINTAIN POSITIONING AND ENCOURAGE LATCH
✓
CONVENIENT POCKET FOR WATER BOTTLES, BURP CLOTHS, PHONE, AND OTHER NURSING ACCESSORIES
Learn more about our complete line of nursing pillows and breastfeeding products.
We're here to help with any questions or concerns you might have!
WHAT IS THE DIFFERENCE BETWEEN YOUR REGULAR AND DELUXE NURSING PILLOW?

Both models have all the same supportive, patented My Brest Friend features. The deluxe model offers baby-plush soft fabric and a double-featured strap that combines velcro for easy-on and the silent-release buckle for a quiet removal that won't wake a sleeping baby.
WILL NEW SLIPCOVERS FIT MY OLD MY BREST FRIEND NURSING PILLOW?
WHY ARE THERE TWO BUMPS ON ONE SIDE OF THE PILLOW SURFACE?

These are called feeding risers and they raise the baby's head just a bit, aiding ingestion and digestion. We incorporated this feature into our design based upon the recommendations of lactation consultants.
I JUST GAVE BIRTH AND MY BREST FRIEND DOESN'T SEEM TO FIT – WHY?

Within the first week of giving birth, a woman's uterus continues to be enlarged. As your uterus begins to shrink over the course of the first week postpartum, the pillow should begin to fit more comfortably.
WHAT IS THE WEIGHT LIMIT FOR MY BABY TO USE MY BREST FRIEND?

The pillow supports babies up to 18 months and about 20 pounds. More importantly is that you and your baby are comfortable.
WHY DOES THE FOAM IN MY PILLOW HAVE A BIT OF A FUNNY SMELL?

If your foam has a slight smell, it is not harmful. It just needs to air out a little more. We recommend taking the cover off and exposing the foam to the open air for 12-24 hours. Do not place it in direct sunlight.
WHICH MODEL PILLOW WILL BE THE BEST FIT FOR ME?

We cannot say exactly what size will fit best because we produce the pillows to be one size fits most. We try to fit as many body shapes and sizes as possible, but we cannot fit them all. However, to help you choose the pillow that is right for you, we can provide an approximate range. The Original, Deluxe or Super Deluxe could be a good fit if your waist is within the approximate range of 28-inch waist minimum to 44-inch waist maximum. We also offer the Twins Plus pillow model which could accommodate approximately a 32-inch waist minimum to a 46-inch waist maximum comfortably. Please note these approximate size ranges are not a guarantee.
FIND THE RIGHT BREST FRIEND FOR YOU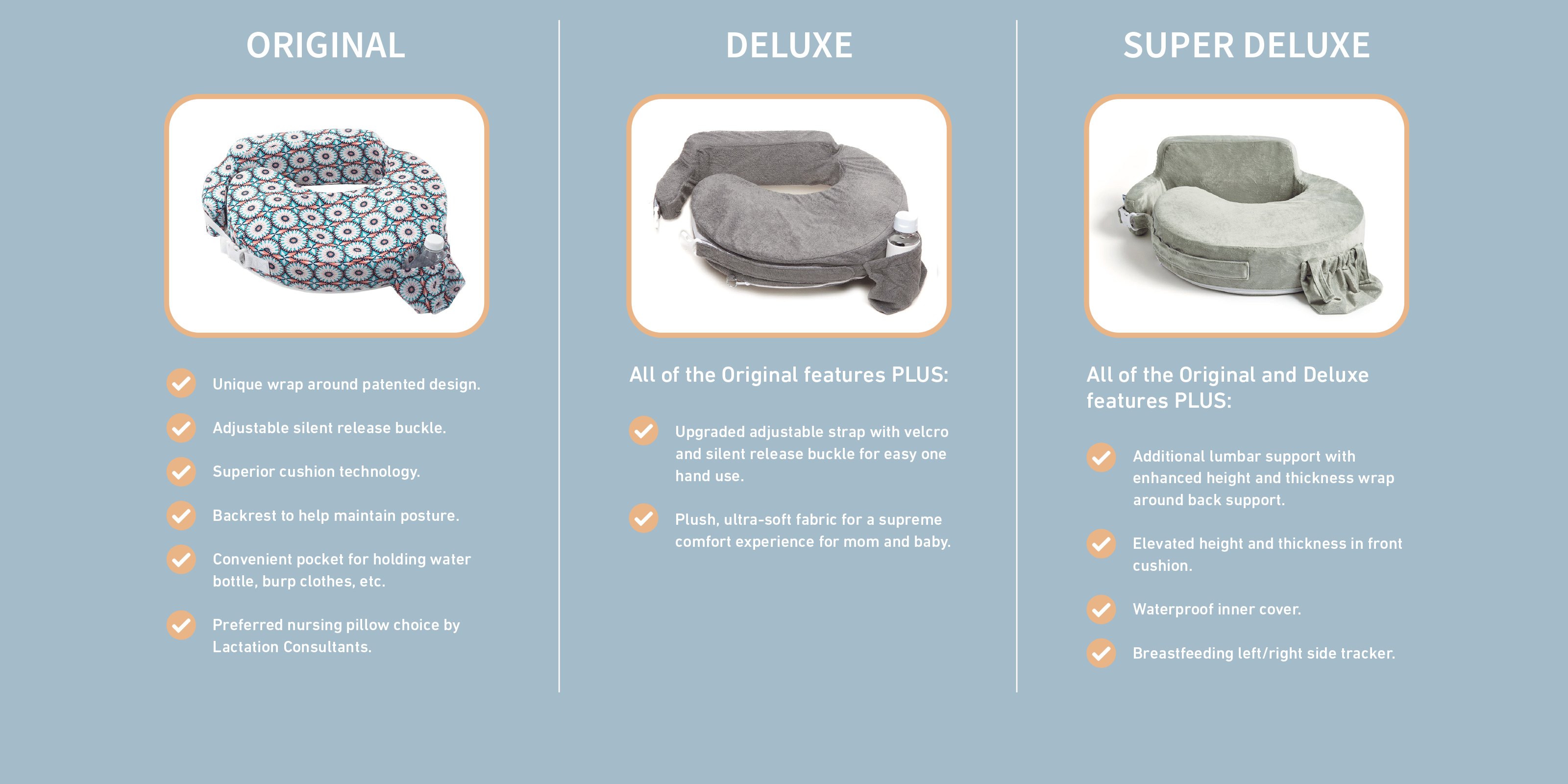 This product is rated 5.0 of 5.0 stars.
It has received 6 reviews.
Total 5 star reviews: 6
Total 4 star reviews: 0
Total 3 star reviews: 0
Total 2 star reviews: 0
Total 1 star reviews: 0
Elizabeth G.

Verified Buyer

6 days ago

Kristen

2 months ago

Made learning to breastfeed easier

As a first time mother this made breastfeeding so much easier the first few weeks. The cover also comes off easily for cleaning and washed up well- a good feature for when baby spits up!

Seth S.

2 months ago

Great!

My wife said it's the best thing we've gotten to help with feeding!

Jeanette F.

2 months ago

Get This Pillow!

I was gifted the Boppy pillow and thought all feeding pillows were like that. It felt useless and more cumbersome than helpful. Then, I came across THIS pillow and feedings have gone from painful and awkward to easy and seamless. The back support. The sturdiness. The super helpful pocket. I don't know how I'd make it without this pillow. This is a game changer.

Kiyah

3 months ago

Helps so much

I thought such items would be unnecessary until I used it at a lactation support group and I immediately ordered this. Before I was just using my pregnancy pillow for support but this is so much better. It feels like a shelf which I love. Has little bumps for the baby to rest their head and a small pocket for a drink of snacks. The strap makes me feel secure and it doesn't move which allows me to be able to use my phone while nursing instead of feeling like I needed to hold my baby for security. Also it's sturdy enough to allow my baby to sleep after burping until I'm ready to move him to his bassinet. So now instead of taking forever to adjust and readjust my pregnancy pillow around me, I'm ready to breastfeed within 5 seconds.
Reviews Loaded
Reviews Added