CELEBRATING 20 YEARS OF THE #1 RECOMMENDED BREASTFEEDING PILLOW*
*Recommended by Lactation consultants.
SUPER DELUXE NOW AVAILABLE IN A NEW DESIGNER PRINT.

25+ Years Of #1 Breastfeeding Support
#1 CHOICE FOR LACTATION CONSULTANTS
SUPPORTING MOMS IN OVER 45 COUNTRIES
25 + YEARS OF BRAND CREDIBILITY & CUSTOMER LOYALTY
Super Deluxe Nursing Pillow
Our Most Supportive Pillow Yet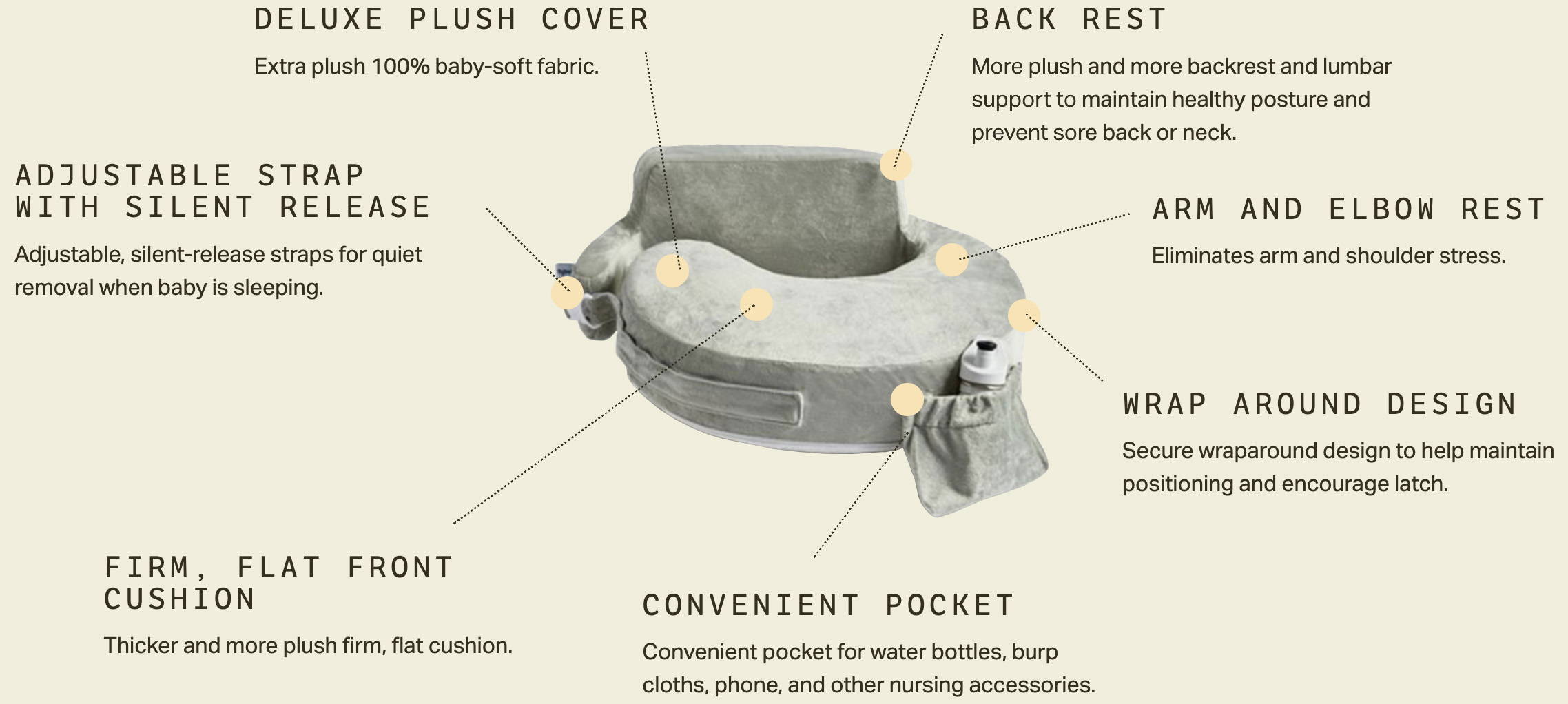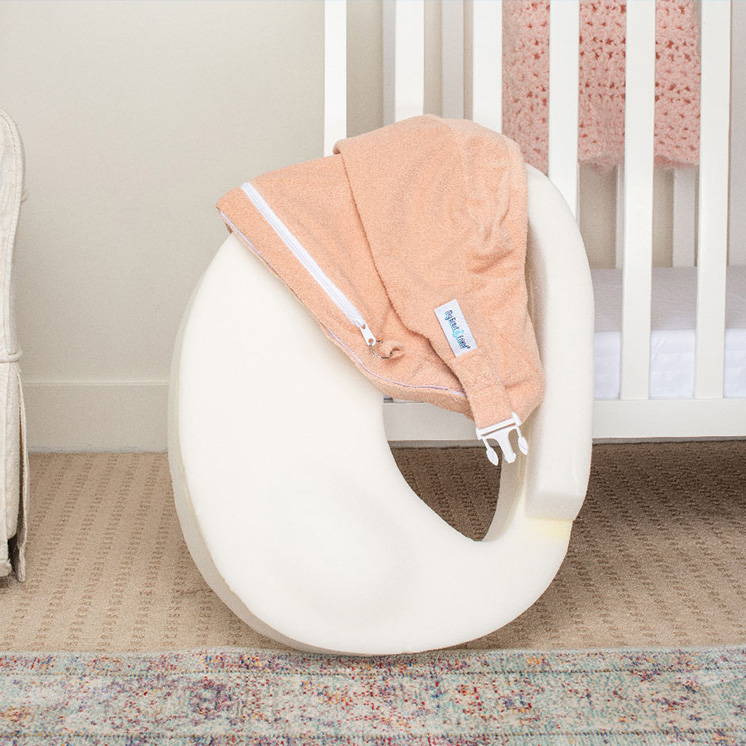 Water-Proof Inner Core Cover
Ensures a dry core and an easier process to change slip covers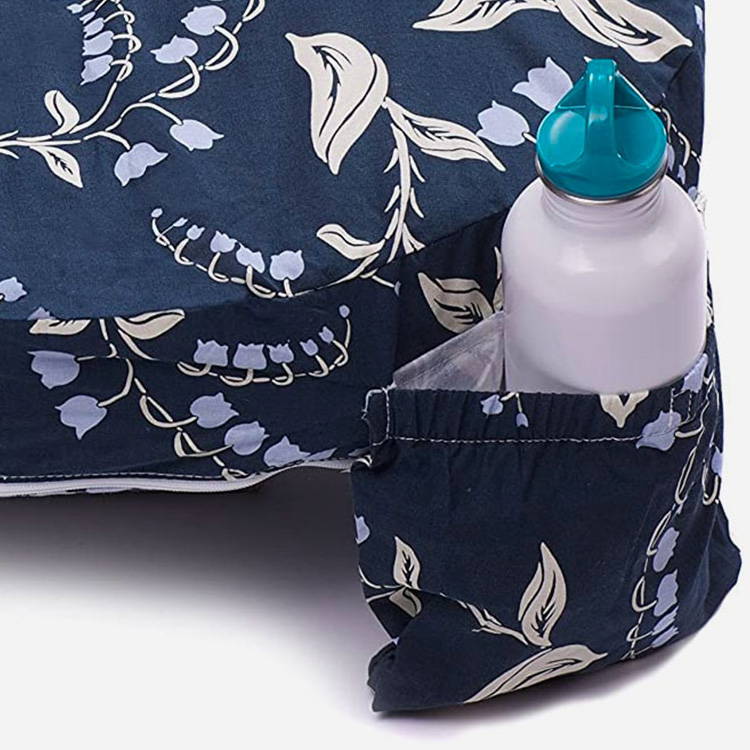 For bottles, burp clothes and other accessories.
Thicker, Firmer Plush Cushion
Helps maintain positioning and encourage latch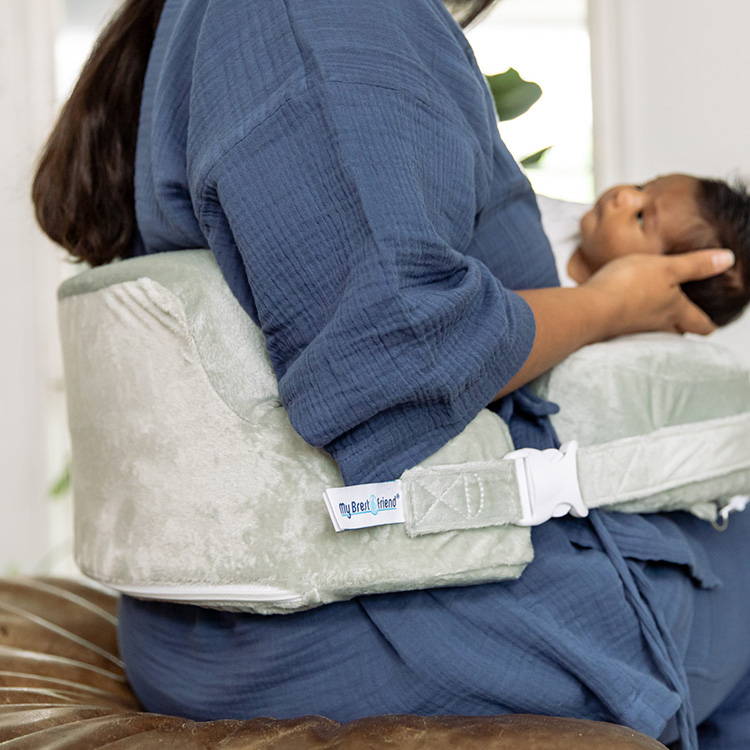 Helps maintain healthy posture and prevent sore back or neck
Breastfeeding Accessories
A BETTER EXPERIENCE FOR ALL
From an unlikely idea to a best-selling product, My Brest Friend has revolutionized breastfeeding with our award-winning nursing pillows.
Mom gets the comfort of having the baby in perfect position, and the baby enjoys resting on a soft, plush pillow to feed.
The solution is clear. My Brest Friend is designed to meet the specific breastfeeding needs of Mom and Baby — no other nursing pillow comes close.
It's The Perfect Solution
Everyone Loves My Brest Friend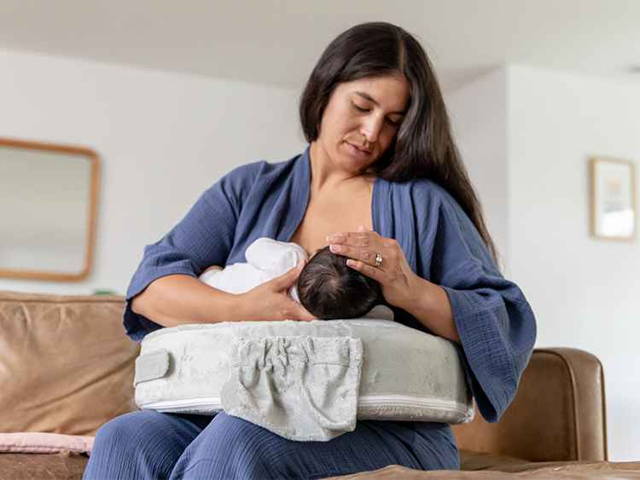 The ideal setup for feeding and bonding with your baby.
It's easier than ever to spend time taking care of your little one.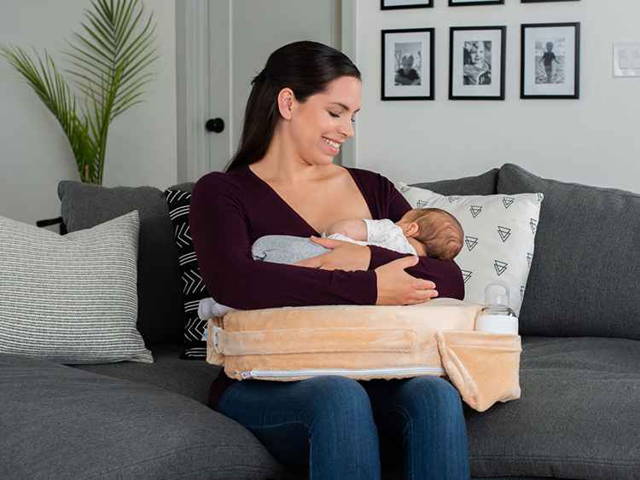 Effortless support & comfort let you focus on what matters

I originally got a Boppy because it seems everyone had them, but then at a breastfeeding class they said this was much better. Man were they right! The Boppy is too soft and the kid just sinks in, not enough support. The firmness holds him up at the right height. It has a little bump to rest his head on also so your hand does not get tired and the removable cover is nice too. This product truly saved my breastfeeding, it was hard for so many other reasons and this made it so much easier. I cannot recommend this enough!

This is a great product. I had the Boppy first but it was uncomfortable because I would have to arch my back to get my baby comfortable, the Boppy was too flimsy. The Brest Friend was referred to me and it helped me position my baby better and helped my lower back. My baby loves it he easily falls asleep on it too. I would recommend this to anyone.

My Brest Friend helped to position my premature son correctly while my wife was breastfeeding AND while I was bottle feeding (it made those early feedings go much smoother).

It's a breastfeeding platform posture helper. It is your brest friend.

I love the Brest Friend. It was a lifesaver when it came to breastfeeding. I had one at home and one on set when I was working, and I never traveled without it. It's the best; nothing else even comes close.

It takes only one time of use to know the quality of the design over the other pillows out there. I can't tell you how many pillows we sell to moms who started with the Boppy and then used our My Brest Friend in our mothers' room and consult rooms. It sells itself!